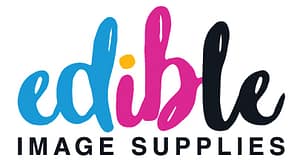 Edible icing and a cherry on top!
Edible Image Supplies is a leading supplier of edible icing sheets, ink, accessories and printers across Australasia. With a growing B2C and B2B customer base, EIS approached Clickk to design, deliver and implement a robust E-Commerce system to scale.
Edible Image Supplies realised any future growth would require a brand new website. As a BigCommerce Certified Partner, Clickk chose BigCommerce for this build. The site needed to:
Enhance the user experience
Reduce the bounce rate
Increase in sales, with a focus on conversion
Provide a robust and extremely reliable uptime
The Challenge
The existing site was built on Opencart, which lead to numerous challenges when migrating the blogs, order and customer data. We designed a custom API integration, which utilised BigCommerce's flexible APIs to migrate over 7 years of orders and customers.
The EIS team also requested the ability to easily change content on the frontend of the website – this is something that BigCommerce gave us the flexibility to do.
Additionally, the site architecture had to be reworked to include canonical URLs for SEO purposes.
The Approach
As an extension of the EIS team, we worked closely to develop the site. We chose BigCommerce for its ease of integration with the other software systems in the EIS ecosystem. The quality of the app integrations was excellent, leading to a shorter time to market. This enabled us to focus on what matters most, improving the user experience and customer flow.
The Outcome
The outcome is a gorgeous BigCommerce website with the following integrations:
Opencart to BigCommerce (custom API)
Mailchimp
Trustpilot
i=Change
The new website serves as the foundation for EIS to scale across Australia, New Zealand and beyond. It provides flexibility for content updates and a more reliable platform.