A digital strategy can revolutionise your business.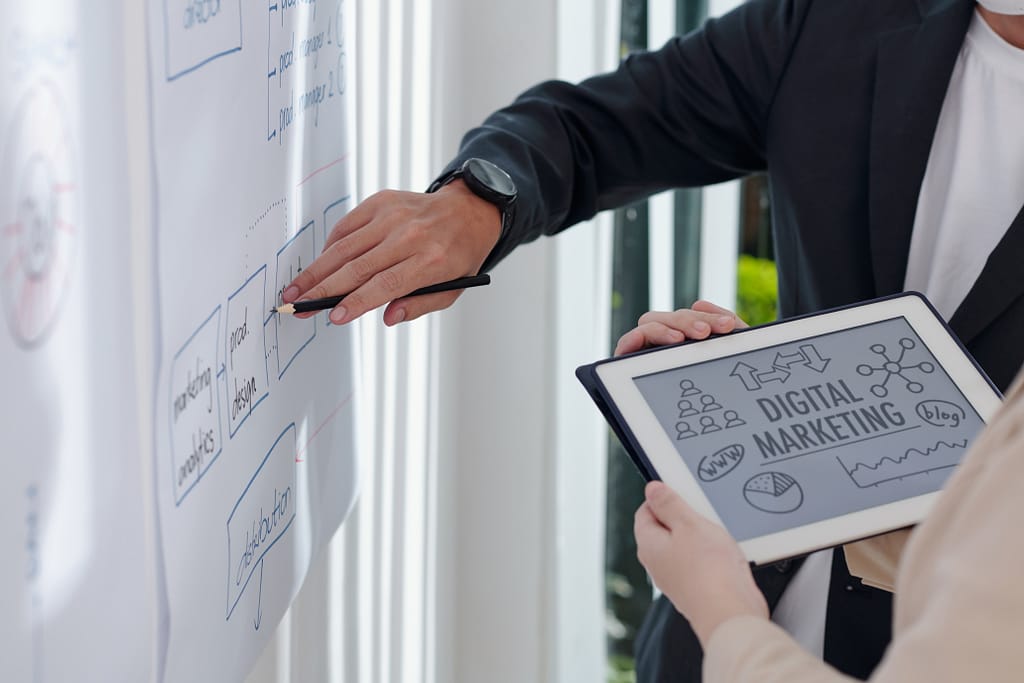 In the ever-changing world of digital marketing, it can be hard to keep up with the latest trends and best practices. That's where Clickk comes in. We're a digital marketing agency specialising in developing tailored strategies for our clients.
Digital transformation is one of the most important aspects of business today. If you're not online, you're not in business. Clickk can help your business create an innovative digital strategy plan that will help you reach more customers and increase sales. We offer website design, SEO, social media marketing, and more services. Let Clickk help you take your business to the next level!
The team at Clickk have years of experience helping businesses just like yours achieve success online. Our team of experts will work with you to develop a strategy that fits your unique needs.
What is Digital Strategy?
A digital strategy is a plan of action that businesses use to achieve their goals through the use of digital technology and tools. This could include anything from increasing brand awareness to generating leads and sales.
A digital strategy may assist you with:
Setting digital objectives.
Planning and managing your digital business components.
Ensure that all of your digital resources and time are properly utilised.
In order to create an effective digital strategy, Clickk works with our clients to first identify their goals and objectives. Then we research a target audience and understand what kind of online behaviour will appeal to them. Once this information has been gathered, we can begin creating content, designing websites, and using social media to reach that target market. An effective digital strategy can help businesses to achieve their goals and increase their online visibility.
Clickk's Digital Strategy Services
Clickk is a digital marketing agency that provides clients with a comprehensive, data-driven approach to digital success. This includes everything from developing a website and creating content, to driving traffic through search engine optimisation and Google ads.
Clickk also offers a suite of tools to help businesses track their progress and measure their success. As a result, Clickk provides clients with a complete digital strategy that is designed to help them achieve their desired results. Whether you want to increase brand awareness, drive traffic to your website, or generate sales leads, Clickk can develop a custom plan to help you reach your goals. We are committed to helping our clients succeed online and will work tirelessly to ensure that your business has the strong online presence it needs to thrive.
Our services include:
A comprehensive digital strategy that is customised for your company
An analysis of your current digital presence
Regular progress reports and updates
A social media roadmap that outlines the best platforms and content strategy for your business.
An actionable plan for driving traffic to your website and generating leads.
A brand strategy that ensures your digital presence is consistent with your overall brand identity.
Digital transformation plan that will help you future-proof your business
Planning Your Digital Strategy
As the digital landscape continues to evolve, businesses need to adapt their strategies to stay competitive. Clickk can help you create a bespoke transformation plan tailored to your specific needs. We start by analysing your current situation and understanding your unique target audience. From there, we develop a strategy that considers your budget, resources, and objectives.
We believe that a tailored approach is the best way to get results. Once we have a good understanding of your business, we'll develop a roadmap for the future. Our team will work with you to create a detailed plan of action that includes everything from website design and development SEO, content marketing, social media, and other digital marketing tactics.
Developing a digital strategy incorporates several factors and elements from your business for implementation. This can include utilising current digital assets and digital tools as well as investigating new digital avenues for your business.
A digital strategy should also consider the non-digital aspects of your business, such as company culture, team members' skillsets, processes, and workflows. All these factors are also integral in developing an effective digital strategy that will take your business to the next level.
We'll also measure and track our results so that we can continue to tweak and improve the strategy over time. A digital strategy is not a set and forget exercise, it is an ongoing process that should be reviewed and updated regularly. The Clickk team can regularly review your digital capacity and current technological advancements that could assist you.
Our ultimate goal is to help you achieve your desired outcomes, and we're confident that we can do that with our proven approach. We've assisted companies with digital strategies across Australia, including Newcastle, Sydney, Canberra, and beyond.
Clickk's digital strategy covers:
Current digital technology the businesses uses
Your online and digital presence
A clear outline of the aims and goals you want to achieve utiling techology
Achievable and actionable steps needed to reach these goals
Ongoing support and monitoring.
Main Components of the Digital Strategy
At Clickk, we know that a digital strategy is not a 'one size fits all' solution. We work with you to understand your business, and create a digital strategy tailored to achieve your specific goals. Although not all digital strategies are the same, some of the core components include:
Digital Presence
Your online presence is the impression you make on the community and other businesses when they visit your website. It includes everything from your website, social media, online news article, google reviews, and any other digital content connected to your business.
When developing a digital strategy, the Clickk team will consider this presence and help you determine if you need an online platform for your products or services. We will also analyse your digital presence and how it can be transformed to meet your goals. Plus, we can advise on what technology and tools you need to achieve these goals to improve this online presence.
Digital Marketing
Digital marketing encompasses all the activities you undertake to promote your business online, including SEO, content marketing, social media, email marketing and digital advertising.
The term "digital marketing" refers to marketing your business using various internet marketing platforms and technologies. Digital marketing influences consumers to visit your company's digital sites. Clickk can assist you in determining which platforms your consumers use and how they are influenced to purchase items and services so that you may plan successful marketing and advertising.
Common tools include paid-per-click advertising, search engine optimisation (SEO), social media marketing, newsletters and emails. When developing a strategy for digital marketing, the Clickk team will consider your budget, user's online behaviour, competitors' strategies, and your ultimate goals.
Communication
Customers want to engage with your company through the channels they like, and digital communication is about providing them options for doing so. You should strive to make it as easy as possible for clients to locate anything regarding your business.
Establish a digital communication strategy to ensure that your customer service standards are uniform across all the digital channels you utilise. You should think about common digital communication options, including emailing, texts, online contact forms, social media messaging, and more.
Digital Efficiency Solutions
There are several techniques for ensuring that your company's digital components perform better. Clickk can help you improve the effectiveness of your different digital tools like email, accounting, scheduling, payment systems, and more.
Consider if all of your company's activities might be completed more effectively with digital technology. Clickk can help your business adapt digital tools to save time and money by providing customised assistance.
Digital Strategies for Australian Businesses
We understand how difficult it can be to try and stay ahead of the curve. That's why we offer comprehensive digital marketing services that will help you get ahead and stay there. Our team of experts are dedicated to helping your business grow, no matter what stage you're at.
You need a partner who understands the ever-evolving digital world and knows how to navigate it successfully for your business. With Clickk by your side, you can focus on what you do best and leave the rest to us. We'll take care of everything from website design to SEO, social media marketing to PPC campaigns – so you can sit back and watch your business thrive.
Contact us today for a free digital marketing consultation, and let us show you what we can do.
Our clients are left
speechless!
But a few of them have this to say about their favourite digital agency!
Clickk has been an integral part of my team. With no real marketing strategy and website, Chris and the team designed and developed a digital marketing strategy that has grown the business.
Glenn Stojanow
CFN
Chris and his team have been outstanding. They helped with a complicated website migration over to a new hosting and made me feel totally relaxed knowing my website would be transferred safely and efficiently in their hands.
Sheona Malcolm-Green
The Re Club
Nothing short of the best business to business experience. The team has taken us from obscurity to a place we only thought possible 5 years from now. They were able to achieve mind blowing results.
David Summers
Ausure Horizon
Clickk has been with my pest and building inspection company since the beginning. We have our web design & digital marketing performed through Clickk. Their advice is always honest, down to earth and friendly.
Glenn Skardon
Reliant Pest & Building
Chris not only has the knowledge and skill but is driven, passionate and his relaxed but professional nature makes working with him easy. Making the client feel valued and important is something I place the utmost importance on in my own practice but something I find in dealing with other businesses incredibly rare.
Natalie Sharah
Bowen Therapy
Chris and his team are simply outstanding. With deep knowledge, passion and true professionalism every step of the way - I wouldn't recommend anyone else. Always a pleasure.
George O'Brien
Future Property Co
Clickk is one of the most professional and easy to deal with companies I've dealt with. From start to finish, everything was more than what I expected. Chris and Jemma were very proactive and kept me updated at all times. Very hard working professionals and very good at what they do. Keep it up guys, I am sure that you will be very successful in future. Very highly recommended!
Matt Angelov
Hunter Premium Living
Chris and the team at Clickk are the bees knees when it comes to all things web related. We contacted them when our website crashed unexpectedly and they went out of their way to identify and solve the issue swiftly. They took the weight off our shoulders and reassured us we were in good hands, which we certainly were! Thank you so much Chris - we'll be recommending Clickk to everyone!!
Carn Turnbull
The Re Club
Nothing short of the best business to business experience. The team has taken us from obscurity to a place we only thought possible 5 years from now. They were able to achieve mind blowing results Only a few months from their engagement. We at Ausure Horizon couldn't thank Chris and his team enough. Best value, service and results available in a saturated market!! Don't overlook these guys... just brilliant
David Summers
Ausure Horizon
We have worked with Chris and the Clickk team for a number of small projects and have been very pleased with the result. Chris and the Clickk team are efficient, professional and a pleasure to work with. Highly recommend!
Grace Lancaster
Butlers Business Lawyers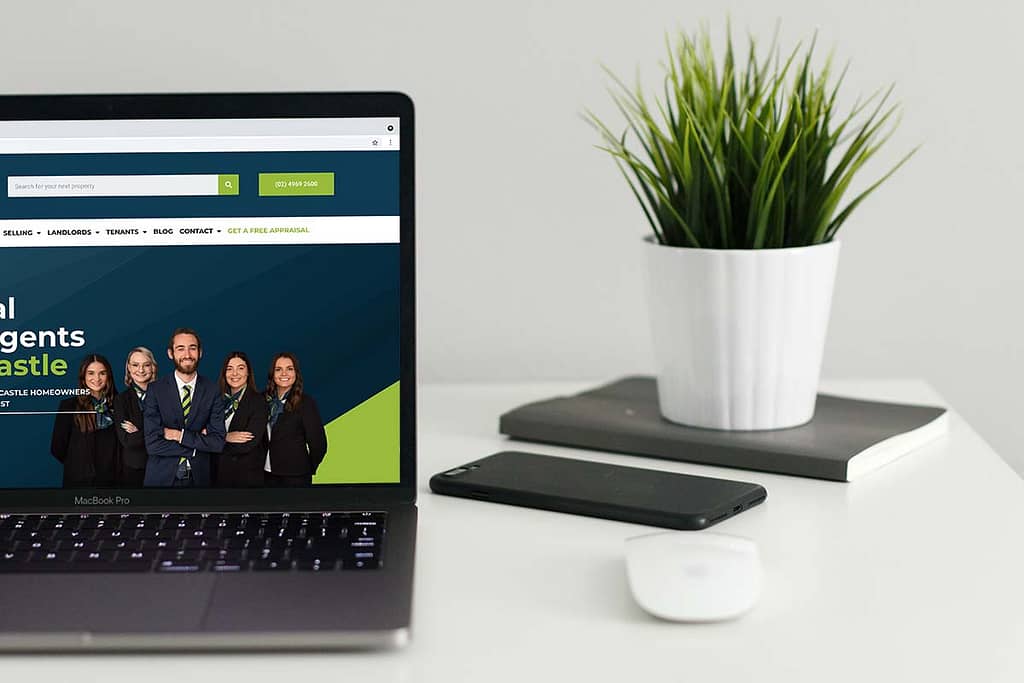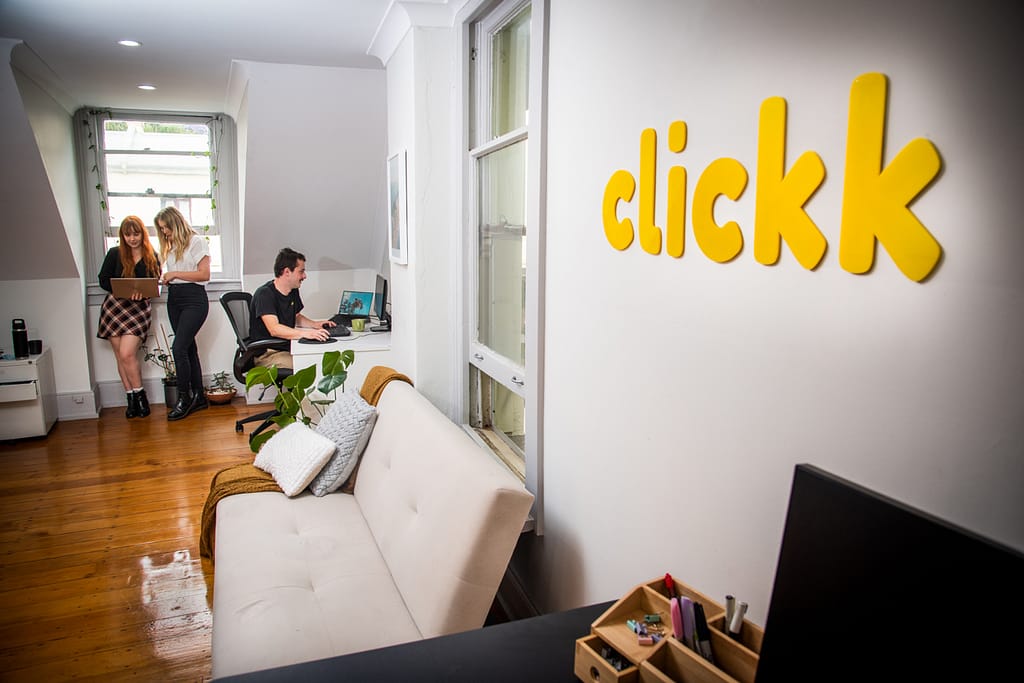 We create products that provide meaningful and relevant experiences to your users. No matter what industry you are in, we can create digital design products that communicate to your target audience and drive sales.
Learn More About Graphic Design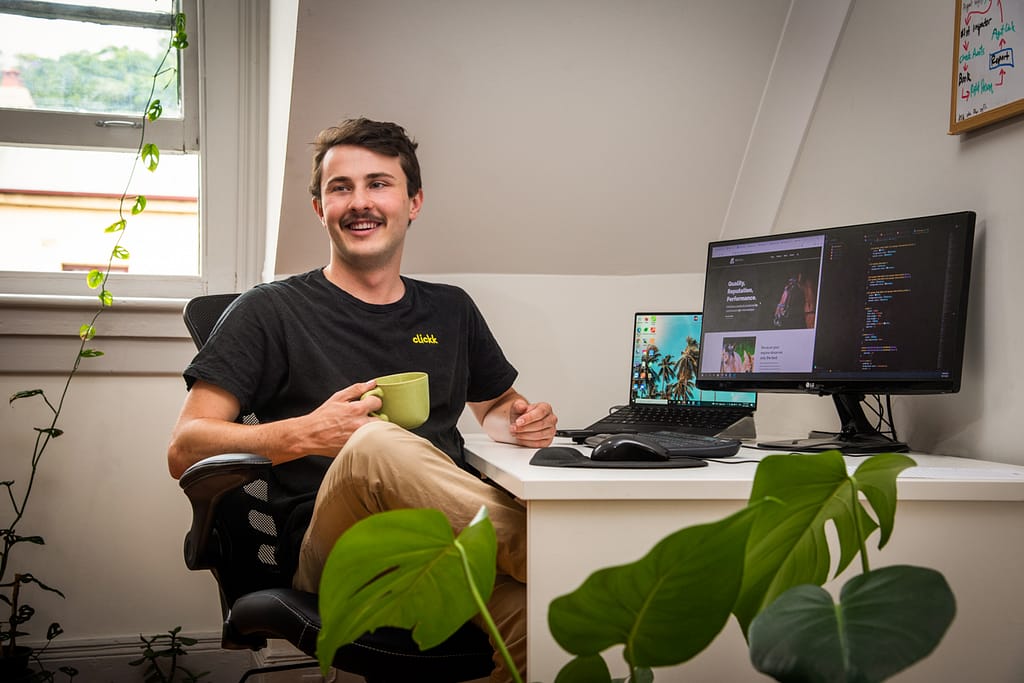 Ready to use technology to improve your business performance? Clickk can help craft a digital strategy to elevate your business.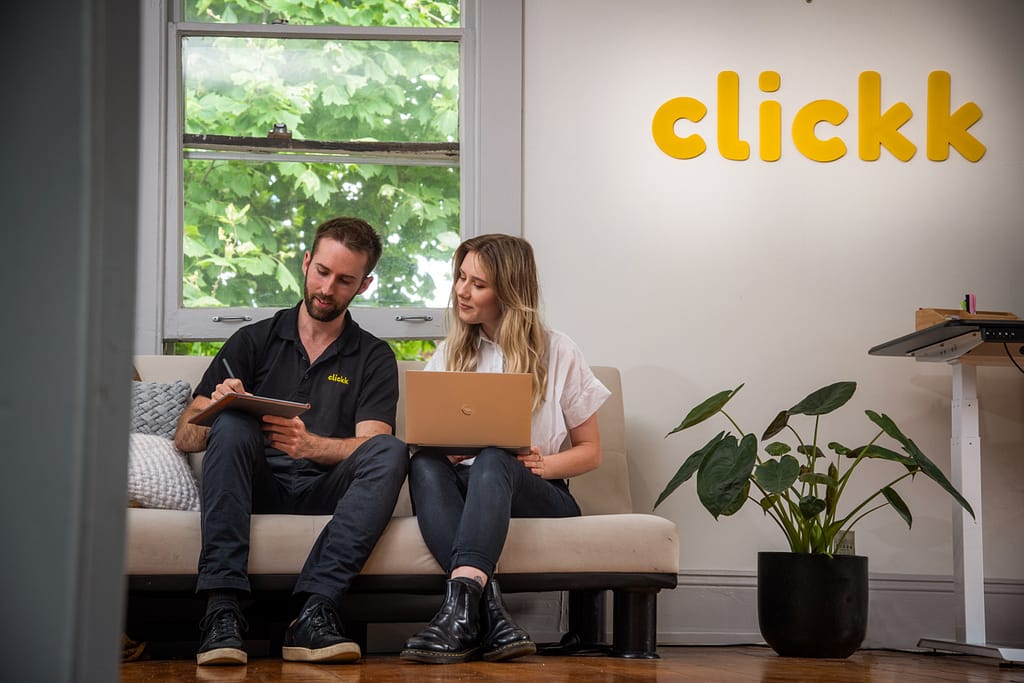 Are you ready to get the edge on your competitors? Clickk crafts bespoke digital marketing campaigns that elevate your brand and drive sales!
Learn More About Digital Marketing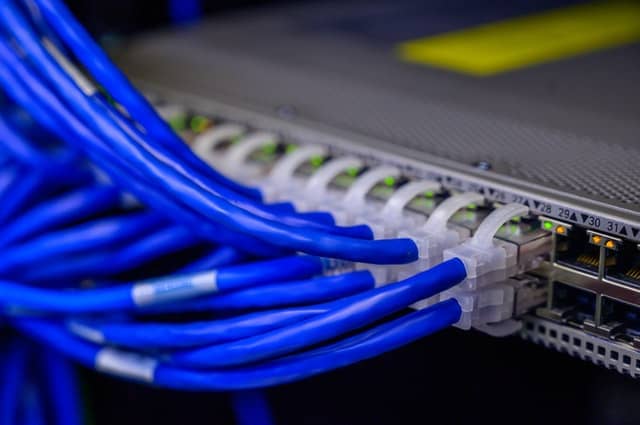 Looking for a local, carbon neutral website hosting company? We can setup your website on a local Australian server with 99.98% uptime and DDoS protection!
Learn More About Hosting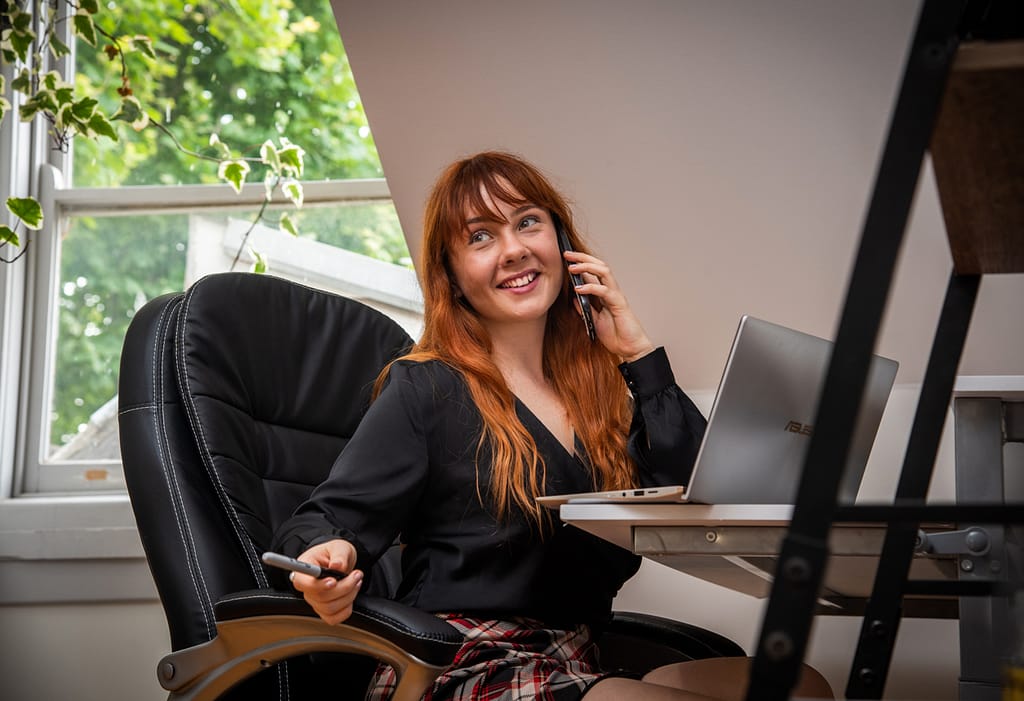 Need a hand updating your website? Have you been let down by your existing provider? Our team of web developers can assist with all of your general website and hosting support.