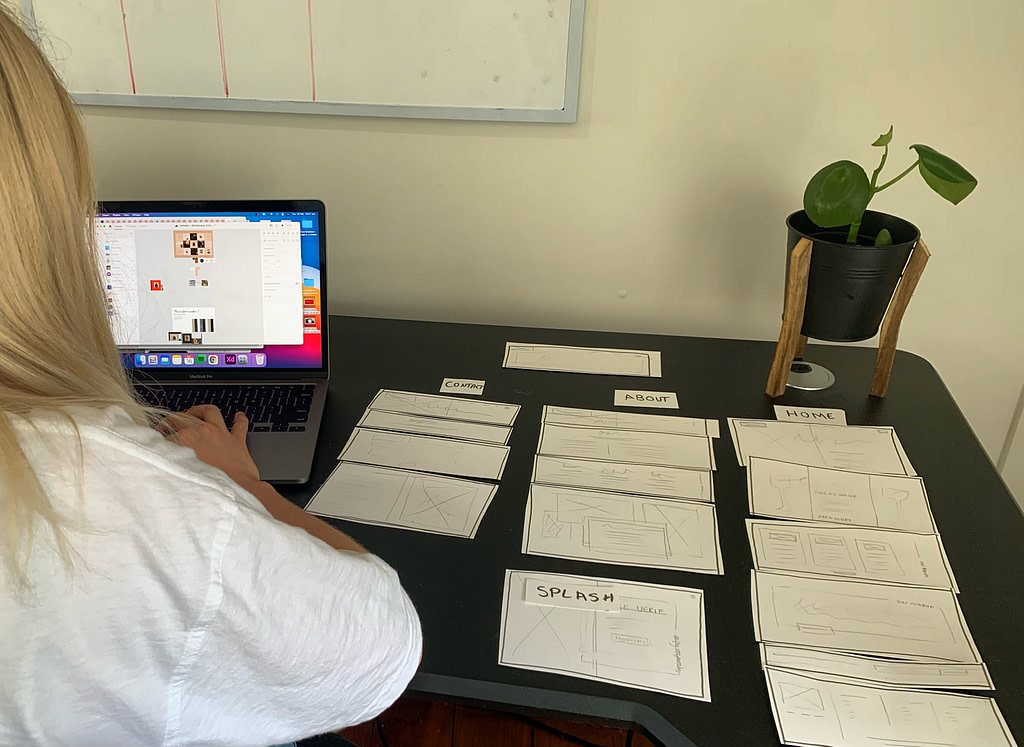 For all your graphic design needs, look no further then Clickk!
At Clickk we aim to drive positive change through technology, born and bred in Newcastle, we generate stunning design products and growth via digital marketing channels for businesses. We are the team that puts the vision you have for a stunning digital product into reality. Delivering over 60+ websites has been no easy feat, our team is composed of qualified Software Engineers and Graphic Designers who are here to bring your vision to fruition.
Wondering what exactly it is that a graphic designer does? Graphic design is the "art or profession of using design elements (such as typography and images) to convey information or create art." Graphic designers bring this to life with visual design to either create or improve a client's product or business. Graphic design is a problem solving process, it involves understanding a client's product or services, their target audience and competitors in the industry and creating a visual solution.
Our Clickk team specialises in everything graphic design to make your website one of a kind. We pride ourselves on having unique style guides for every client to make you stand out, we specialise in everything graphic design including;
Branding
Icons
Page Layout
Business Cards
Print Design
Visual Content
User Experience
We aim to create an exceptional user experience for clients visiting your website. We use wireframe design as a blueprint for the websites we are designing, an essential part of taking an idea into digital reality.
At Clickk, we are experts in UI and UX design, we work with you to create an easy user experience for your website. Using the design process known as user interface (UI) we work on all responsive design on your website including buttons, icons, spacing, typography and color schemes, to make your website interactive, cohesive, coherent and aesthetically pleasing.
User Experience (UX) design is a term which encompasses all the interactions between future and active clients and businesses. Here at Clickk, we aim for every website to have the same experience as being in a physical store. We focus on how the user will feel while visiting your website through the visual content that we create and design. Every website design we create is one of a kind, from prototype design to final product, we will work with you every step of the way to create an identity for your business.
Here at Clickk we have a deep understanding that design is the most important part of your business' identity, think of your website as the face of your company, what you present here is the first thing clients see when looking into your services. At Clickk, we deliver branding, visual design and many other visual components to reach your specific end goal.