From the vineyards, to the mines, to the pastures of the Hunter Valley – Clickk can help get your business online
We are the web design agency that can make your dream a reality.
We provide a full suite of digital services to deliver stunning digital products to our diverse client base. 
G'day, we're Clickk. We make websites for businesses across Australia. We're serious about creating amazing sites, designs and growth for SMEs.
We are your local Digital Agency in Hunter Valley
If you're a Hunter Valley business owner in the market for a new website, look no further than Clickk web design for all of your digital marketing and digital infrastructure needs. We are experts at building custom WordPress websites that attract new clients and deliver exceptional results. We have worked in a myriad of industries with clients from diverse backgrounds with differing needs in and around the Hunter. Our web design solutions are customised to suit your business, your people and your culture.
Over 40 Hunter Valley business owners trust Clickk with their web design and digital marketing needs. In a short time, we have cemented ourselves as leaders designing premium websites. Our results speak for themselves – Hunter Valley bike shop Cycle Fitness Nutrition increased their revenue by over 13% within a couple of months of going live with the new website made by Clickk. Reliant Pest Pool and Building was founded in 2016 and the digital strategy design by Clickk was the main catalyst for growth. Now Reliant serves homeowners up and down the Hunter Valley, competitively ranking for income generating keywords such as "Pest and Building Inspections Hunter Valley."
As a business owner, we understand the unique challenges that you come across. Whether you are a start up or firmly established local business, Clickk Web Design offers a comprehensive approach for you when competing in the local Hunter Valley digital landscape. Our service area extends from the beaches of Newcastle, via Maitland to Singleton and the vineyards in Pokolbin.
The team here at Clickk has grown to ensure that each customer receives the quality service that we are renowned for. We are big enough to deliver excellent results, but small enough to care about your organisation and the people that run it.
We use the WordPress content management system to create stunning websites for you and your business. This allows you to have complete control of the content and update it with ease. Over 28% of the worlds website operate on the WordPress CMS platform. Custom WordPress websites are our speciality – they are easy for you to edit content and can be simply extended to add additional functionality. We also have experience with Neto, Vend, NextERP and other CMS platforms.
Clickk also provides premium web hosting and email hosting options for Hunter Valley businesses. Our servers are located in Sydney, giving small business owners in the Hunter Valley region premium loading speeds. We can setup as many email accounts as you and your organisation need. This ensures a high level of professionalism throughout the entirety of your business. Think of Clickk as a "one stop shop" for your web design, email hosting, web hosting and digital software needs.
We don't make cheap websites, we make stunning websites that are tailored to your small or medium business. Our pricing is competitive and perfectly suited for small business owners in and around the Hunter Valley. Support local with Clickk!
If you have any questions, why not send us an email to [email protected] or contact us on 0421 750 110 to negotiate your new website. We are rated 5/5 on Google and have serviced over 40 clients in the lower and upper Hunter Valley. We are more than happy to meet with you and your team to understand your business, products, people and processes.
Clickk specialises in Web Design in Australia. We offer comprehensive services such as Web Design in the Hunter Valley, Web Design Lake Macquarie, Web Design Newcastle and Web Design Central Coast. Feel free to give us a call today!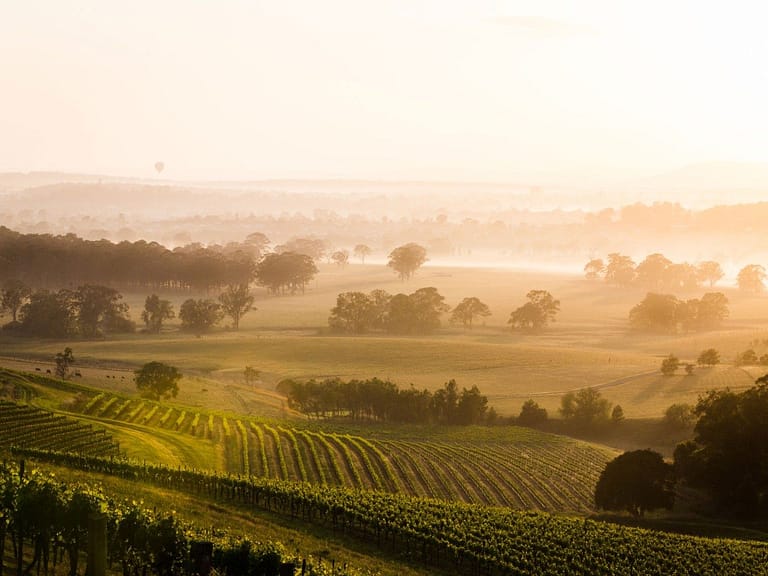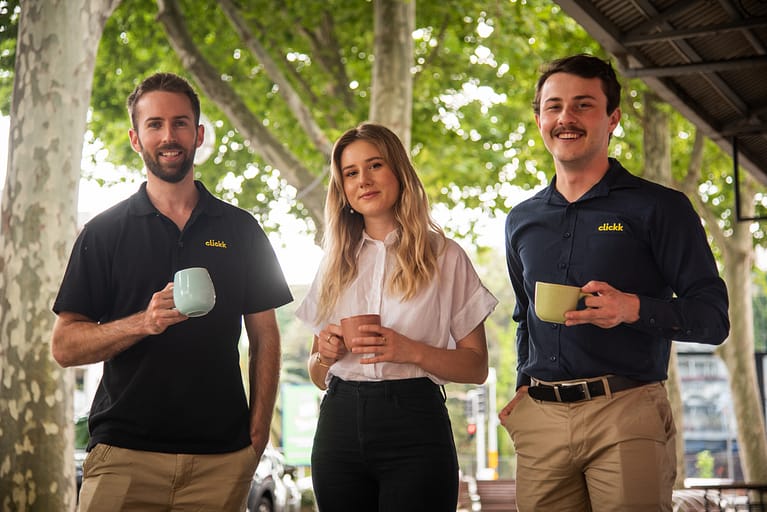 Meet your next digital team
Most of our clients are left speechless!
But a few of them have this to say about their favourite digital agency!
Clickk has been an integral part of my team. With no real marketing strategy and website, Chris and the team designed and developed a digital marketing strategy that has grown the business.
Glenn Stojanow
CFN
Chris and his team have been outstanding. They helped with a complicated website migration over to a new hosting and made me feel totally relaxed knowing my website would be transferred safely and efficiently in their hands.
Sheona Malcolm-Green
The Re Club
Nothing short of the best business to business experience. The team has taken us from obscurity to a place we only thought possible 5 years from now. They were able to achieve mind blowing results.
David Summers
Ausure Horizon
Clickk has been with my pest and building inspection company since the beginning. We have our web design & digital marketing performed through Clickk. Their advice is always honest, down to earth and friendly.
Glenn Skardon
Reliant Pest & Building
Chris not only has the knowledge and skill but is driven, passionate and his relaxed but professional nature makes working with him easy. Making the client feel valued and important is something I place the utmost importance on in my own practice but something I find in dealing with other businesses incredibly rare.
Natalie Sharah
Bowen Therapy
Chris and his team are simply outstanding. With deep knowledge, passion and true professionalism every step of the way - I wouldn't recommend anyone else. Always a pleasure.
George O'Brien
Future Property Co