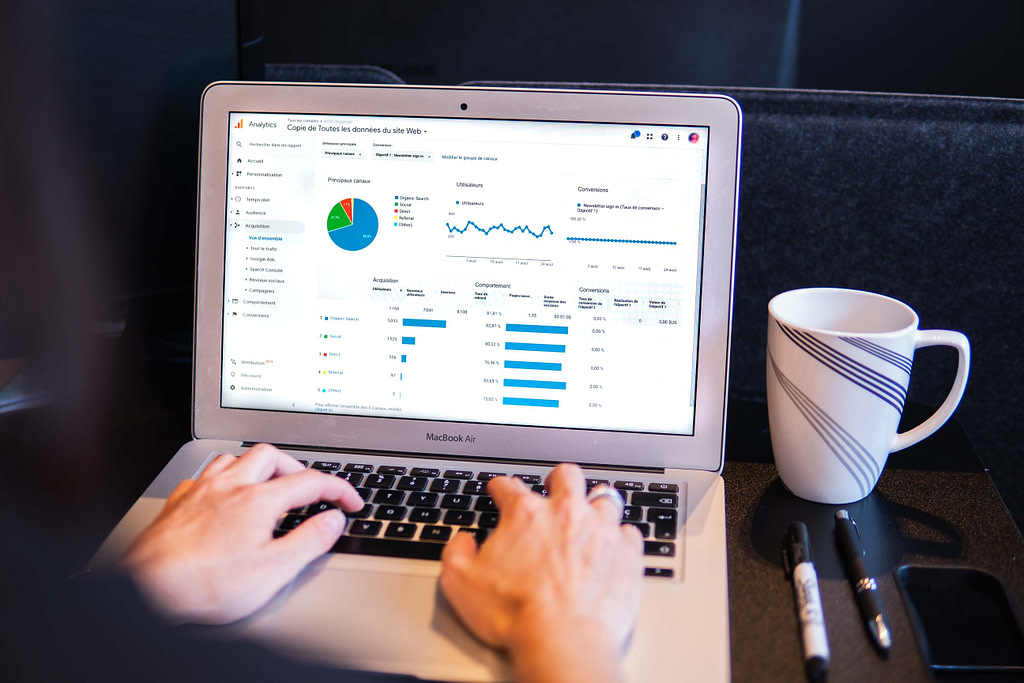 Bespoke SEO for Newcastle and Maitland
The online landscape is constantly evolving, and search engine rankings can make or break your company.
Ranking highly on search engines can result in high traffic to your website, which translates directly into more sales. By utilising optimal keywords, backlinks, and on-page SEO optimisation, we can drive more people to your site.
The Clickk team are search engine optimisation (SEO) specialists. As SEO gurus, we know all the tips and tricks to improve your website's ranking on search engines like Google and Bing. Google has admitted that there are over 200 factors that influence ranking, with every aspect having up to 50 variants each. Having so many components to work with, it would be wise to hire an experienced digital agency that knows how to use SEO for growth. We have tangible results from our strategic SEO, and we've helped clients all over the Newcastle, Hunter Valley, and Maitland regions to develop their websites and grow their rankings.
What is Search Engine Optimisation?
In the past, if you wanted people to find your business you could list it in the Yellow Pages or put advertisements on the radio or television. Nowadays, if you want people to find your business, you have to be on the first page of search results on Google. Online searching is the dominant way for people to find online businesses and content; thus ranking higher on search engines will lead to more traffic on your website.
Online search engines work by gathering information about content and sorting it into an index. The index is used to map between a search term and the set of results to display to the user. These engines have automated programs called 'crawlers' that constantly explore the internet and sort through all of the pages they come across. From there, they feed the information they have collected through an algorithm that matches the data with the search query.
The optimisation part of SEO is up to us. Optimised SEO is a process of writing content that utilises keywords and terms that are commonly being searched for. Several different components go into selecting the right keywords for top google searches. These include, but are not limited to;
Search volume- which means the number of people searching for a specific word. The higher the search volume and google traffic, the more potential to reach an audience.
Applicability- certain words may be very popular, but they might not be applicable or relevant to your website. Connecting keywords to your content is essential.
Competition- While some key terms may be trendy, this may also mean it will be challenging to rank for, and you will have to struggle with quantity and traffic
Bespoke SEO for Newcastle and Maitland
The Clickk team are digital marketing & SEO experts with years of experience improving search engine rankings for Newcastle, Sydney, and Maitland businesses. Our goal is to work alongside your business to gain a holistic understanding of your goals and implement a plan to get the best SEO position. If you're looking for a web design company that can help you to surpass the competition and beat them in the ranks, the Clickk team can help.
There are a plethora of components that contribute to successful SEO. To figure out what will result in the best outcomes for your website, we need to understand your business and prospective audience. By gaining a better understanding of your clients and customers, we'll be able to target the terms they're likely to search for on Google. We also research:
Your competition
Your audience's pain points
The language, slang, and terminology they use
And most importantly, what your audience is interested in
Clickk's approach to SEO is customer-focused, and we aim to appeal to your potential customers organically. Unlike the aforementioned traditional forms of contacting customers with cold calls or annoying pop-up ads, SEO appeals to your audience conveniently and non intrusively. Instead, your website is providing a valuable resource for your audience in response to their search inquiry. Clickk analyses what your customers are looking for and provide opportunities to get your website in front of them.
Why Invest in SEO?
You may still be unconvinced that SEO will be beneficial for your website. Clickk has a proven track record of bringing more customers to our client's websites. Our quality SEO has resulted in many customers receiving more inquiries, calls, contacts and ultimately more business. We have a reputation for improving sales, and not just website traffic.
More reasons you should invest in SEO include:
Improved customer experience– making it easier for customers to find your website is essential. It's no secret that people have shorter attention spans these days, and if a competitor is easier to find than you, it could result in them getting more attention. Additionally, SEO can optimise your website page speeds and improve the user experience.
Higher quality web traffic– driving web traffic is pointless if the users coming to your site aren't looking to stick around. Investing in high-quality SEO means that the visitors you receive will be looking for your business, the content on your website, your products, or the issues you can solve. Having the right visitors makes it easier to convert them into sales.
Increased brand awareness and trust– consumers trust Google and its recommendations. If your website is showing up in search results for terms related to your business, you will be getting a lot of visibility. With more visibility comes more chances to generate leads and sales.
Why choose Clickk for SEO Newcastle?
At Clickk, we are focused on achieving results for our clients, and our team is passionate about incorporating your website in the plan to achieve your business's goals and dreams. Unlike many other website and SEO agencies in the local region that promise vacuous objectives, we focus on achievable goals that are trackable and result based. We take the time to explain our strategies and innovative tactics while offering regular updates. Our team utilises cutting edge SEO tools and software that allow us to monitor, organise, and examine the relevant data to see how well your website is performing.
Clickk's value for money SEO is competitively priced compared to other local SEO companies. Besides writing content for your website, we also offer options to optimise your web pages and ensure they're running efficiently. We also look at your on-page content and check that it's arranged for the best user experience. It's important to consider other components like off-page factors such as hyperlink analysis, and on-page elements like headings, site structure, meta tags, and keyword frequency. Our SEO pricing is much lower than our competitors, especially considering the number of additional extras we don't charge for.
If you'd like to learn more about our SEO and digital marketing, contact us today. We can give you a free quote or organise a complementary strategy meeting to determine if we'd be a good fit for your business.