We're always on the look out for talented people to join our team.
At Clickk, we believe in pushing the boundaries, creating digital infrastructure for today, tomorrow and the future. Our team has the following values which are at the heart of what we do.
Genuine
What you see is what you get. Our approach is authentic and down to earth.
Transparent
From start to finish, we keep you in the loop to ensure you know exactly what we are doing and why.
Educated
All of our team consistently upskill to stay up to date with the latest trends in digital.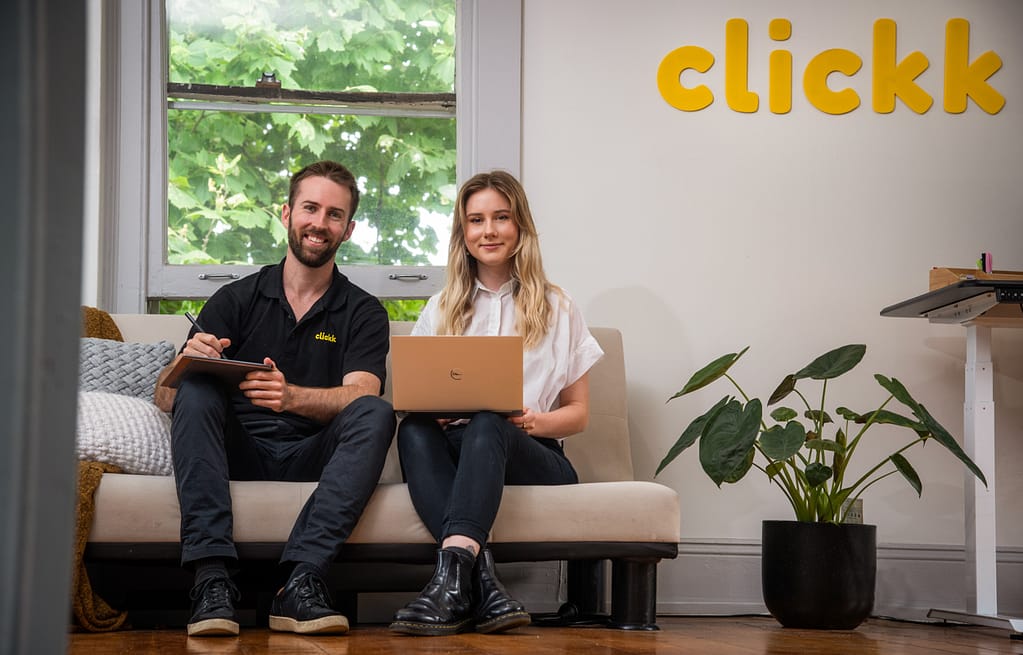 Mid Level WordPress Developer
Do you have experience managing WordPress websites? We're seeking a talented developer who can help our clients with the maintenance, updates, security, backups and hosting of their websites.
A minimum of 2 years experience building & maintaining WordPress websites
Strong knowledge of website best practices
Knowledge of SEO best practices and strategies
Basic proofreading skills and high attention to detail
Basic knowledge of JS
Familiarity with Google Analytics and Google Search Console
Good communication & organisational skills
Located in Newcastle
Graphic Design (Contractor)
We are looking for contractor Graphic Designers who have the opportunity to become apart of our team on a part or full time basis. Must be able to work with Adobe XD, Illustrator & Photoshop. Skills in Web Design & WordPress are desirable.
Located in Newcastle.
Send us your details. Even if we don't have any roles available now, we'll keep your info on file when a relevant role comes up.