Is your website design starting to look a bit old and dull? Are you considering whether or not to update it? If so, you're not alone. The web design industry constantly is constantly evolving, and businesses must keep up with the latest trends and technologies to remain competitive.
In fact, studies have shown that a website's design can have a significant impact on a customer's decision to engage with a business. That's why it's essential to regularly revise your website design to stay current, optimised for the latest technologies, protect against cyber attacks, and, ultimately, engage your customers.
At Clickk, we understand the importance of a well-designed website and how it can positively impact your business. By the end of this post, you'll clearly understand why website design updates are crucial for your business's growth and success.
Keep Up With the Latest Trends and Technologies.
Let's face it; no one wants to visit a website that looks like it was designed in the 90s. Regularly updating your website design can help ensure that your website looks modern.
It also ensures that your website is optimised for new technologies, such as mobile devices and virtual assistants. Keeping up with the latest trends and technologies will give your users a better experience.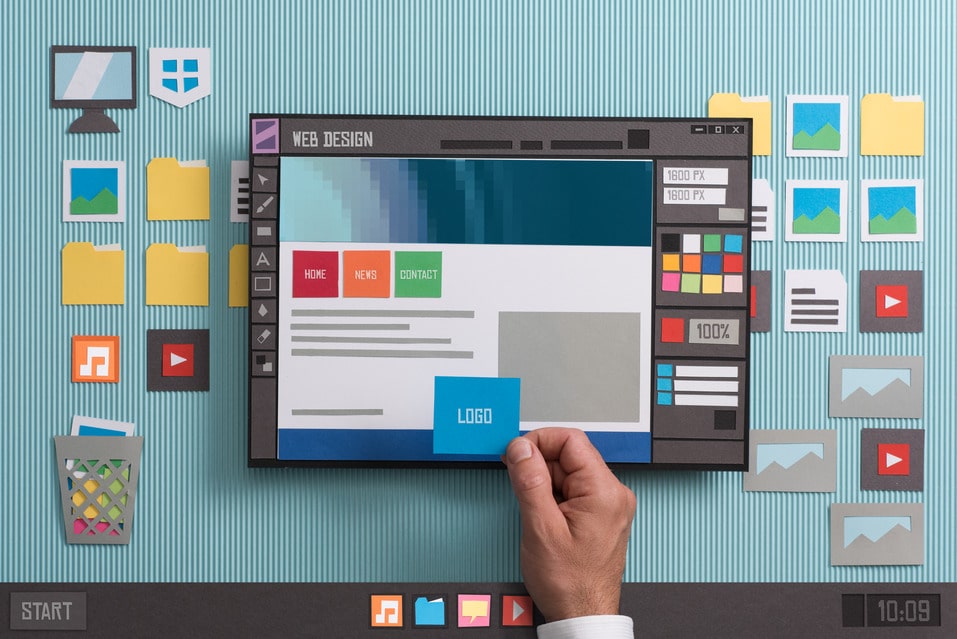 Enhance User Experience with Website Design
User experience is crucial to the success of a website. A well-designed website can help improve the user experience by making your website more intuitive and easier to navigate. Improving the user experience by implementing new design elements makes your website more engaging and user-friendly. A well-designed website encourages users to stay longer and makes them more likely to return and spend money.
Improve Website Speed and Performance.
In today's fast-paced digital world, speed is everything. Slow website speed can deter users and result in high bounce rates. Updating your website design can help improve website speed and performance by optimising images, reducing the size of files, and using faster hosting services. Improving website speed and performance will give your users a better experience and improve your search engine rankings.
Stay Ahead of the Competition.
In a highly competitive digital marketplace, staying ahead is essential. Regularly updating your website can help you stand out from the competition by showcasing your brand and products uniquely and innovatively. It also ensures that your website looks fresh and updated, giving visitors the impression that your business is active and dynamic. By staying ahead of the competition, you'll attract more visitors and increase your chances of converting them into customers.
Improve Search Engine Rankings.
Search engine rankings are vital to the visibility and success of your website. A well-designed website that is regularly updated can help improve search engine rankings. This includes using relevant keywords, implementing structured data, and ensuring your website is mobile-friendly. Improving your search engine rankings increases your visibility and attracts more organic traffic to your website.
Signs That It's Time to Give Your Website a Makeover
Is your website stuck in the past? If it's been years since you've given it a refresh, it might be time for a design update. An outdated website can turn off visitors and make your business look out of touch. Here are some other signs that it's time for a website makeover:
Poor user experience: If your website is hard to use or takes ages to load, you're frustrating your visitors. Annoying users is not the way to win them over!

High bounce rates: If people leave your website as soon as they arrive, it's not a good sign. Your website might be turning people off before they even have a chance to get to know your business.

Low search engine rankings: If you're not showing up on the first page of Google, you're missing out on potential customers. A well-designed website optimised for search engines can help you climb the ranks.
How Clickk Can Help Businesses Regularly Update Their Website Design
As the digital world continues to evolve at a rapid pace, businesses must keep their websites up-to-date to remain relevant and competitive. However, with so many other aspects of managing a business, updating your website regularly can take time and effort.
That's where Clickk comes in. Our team of expert web designers and developers can help you keep your website fresh and up-to-date, so you can focus on running your business.
Here's how we can help:
Website redesign: If your website looks a bit dated and could use a makeover, we can help. Our team can work with you to create a new design that is modern, user-friendly, and aligned with your business goals.
Mobile optimisation: With more and more people accessing websites on their mobile devices, it's crucial to have a website that is optimised for mobile. We can ensure your website is responsive and looks great on all devices, from smartphones to tablets.
Content updates: Keeping your website's content up-to-date is essential for both user experience and search engine optimisation. We can help you create new content, update existing content, and ensure your website is always fresh and engaging.
Performance monitoring: We'll monitor your website's performance regularly to ensure that it's running smoothly and efficiently. If we notice any issues or opportunities for improvement, we'll let you know and work with you to make the necessary changes.
Regular website maintenance: We offer ongoing website maintenance services to ensure your website always functions optimally. We'll handle all the technical details, such as updating plugins, fixing broken links, and backing up your site, so you don't have to worry about a thing.
Stay Ahead of Website Design Game
The importance of regularly updating your website design cannot be overstated, as it helps keep your website relevant, engaging, and competitive.
At Clickk, we understand the importance of website design and can help you create a website that looks great and functions optimally. With our help, you can ensure that your website is always up-to-date, so you can focus on what you do best – running your business.
Contact us today to learn more about our website design services.