Keeping Newcastle In Style For Every Occasion
On The Go hit the trifecta: fast, easy to navigate and reflective of their position as a high end dress hire boutique in Newcastle.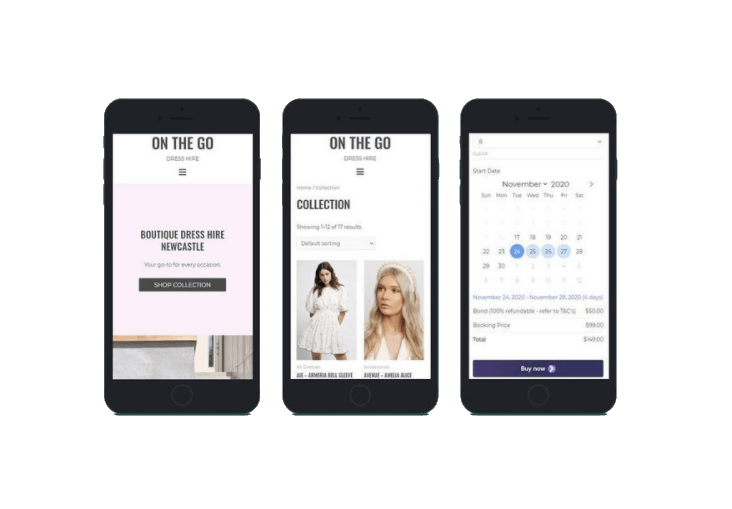 E-Commerce website
Calendar booking system
Branding & graphic design
The Challenge
As a lean start up, Clickk worked closely with On The Go to get a full service E-Commerce website live in a short time span. The website had complex requirements, requiring users to be able to select specific dates, organising freight and implementation of a payment gateway to deliver bond refunds.
The Approach
From idea to concept to reality, Clickk worked closely with Lara and the team at On The Go Hire to rapidly prototype and develop the website. We chose WooCommerce as the desired platform due to its customisation and ease of use for the OTG team.
The Outcome
OTG was built with one thing in mind – scalability! As the business continues to expand beyond Newcastle, the website has the capability to offer nationwide dress hire. Large, high quality images and a simple menu design allow dress hire customers to find exactly what they are looking for in record times! Additionally, our SEO strategy has delivered exceptional growth to OTG in a short time span.