Sustainable growth with recycled timber
Repeat client, Toronto Timber x Designwood, approached Clickk to redevelop a new website to appeal to the recycled timber market.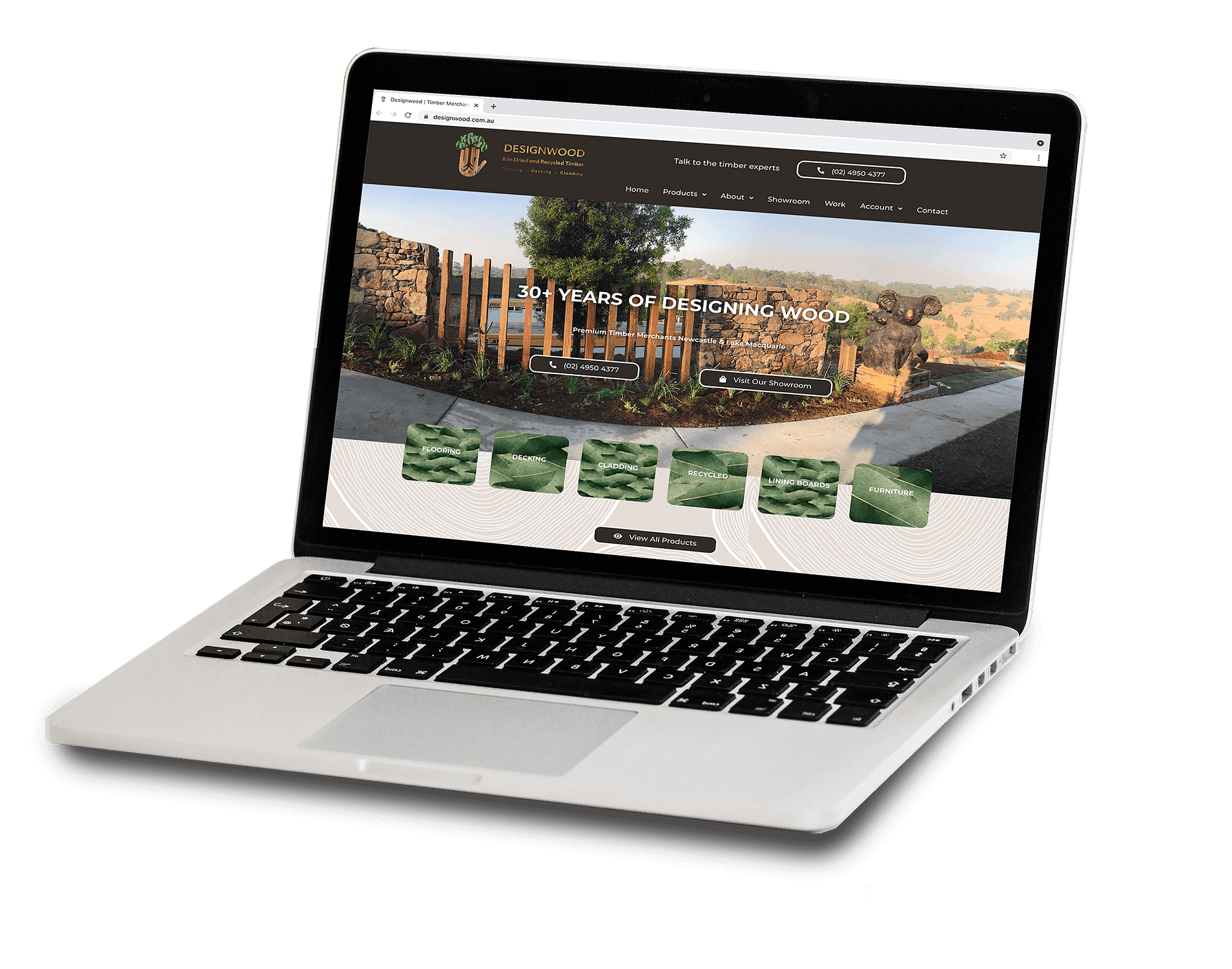 The Challenge
Reg & Josh from Toronto Timber x Designwood have been timber merchants for a few years now. When they entered the market, they knew they had to get serious online. It was no different the second time around, when the Designwood team reapproached Clickk to build a whole new digital experience for their recycled timber clientele.
The Approach
Before commencing the project, we took a deep dive into their existing website, Toronto Timber, to see where it was strong in SEO. From this data, we sculpted Designwood to work in parallel with Toronto Timber. Not competing against each other, but rather in unison to deliver exceptional timber products to their customers.
The Outcome
From start to finish, Clickk delivered the complete branding suite (including logo, email footers & letter heads), a highly customised WordPress website, an E-Commerce integration using WooCommerce and an exceptional SEO strategy.
Since going live, the website has exponentially grown in traffic and search rankings.